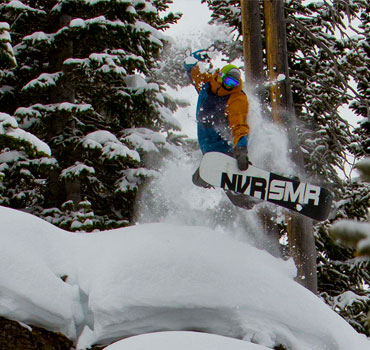 When winter comes and things get cold then we head to the mountains to make the most of it. We are the UK distributors for Never Summer Industries, Academy Snowboards and SIMS Snowboards.
NEVER SUMMER INDUSTRIES
From humble beginnings two brothers started crafting boards in their garage. The idea was to build boards tough enough to withstand the Rocky Mountains. Never Summer was born in 1991 and ever since the Canaday brothers have been pioneering snowboard design and building their Denver, CO factory. The boards do the talking and NS back them up with a 3 year warranty! Find out more about Never Summer in the UK.
ACADEMY SNOWBOARDS
Academy have stood for rider owned, rider run snowboarding since their beginnings in 2002. Based in Lake Tahoe they have a focused range of boards serving core freestylers and all mountain riders. Since moving production to the Never Summer Factory they know their product has the performance, durability and reliability NS offers.
SIMS SNOW
Tom Sims was one of the original snowboard pioneers. His rivalry with Jake Burton fueled the beginning of snowboarding as we know it today. SIMS has been going since 1976 and are now being made in the USA at the Never Summer Factory.
Showing 1–24 of 26 results