Oxbow SUP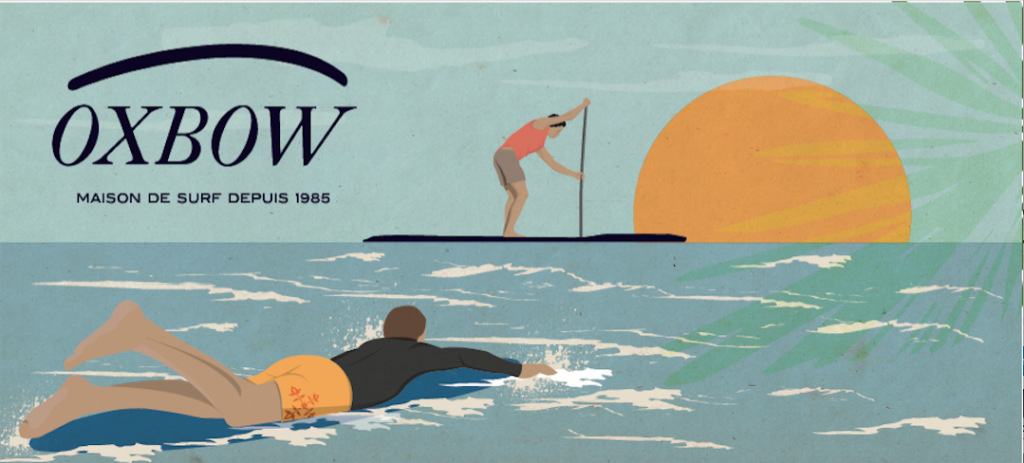 Oxbow is the name for a river that takes a meandering path on its journey to the ocean. Born in the mid-1980's, the Oxbow brand found inspiration in this idea. Choosing nature and the relationship with the ocean as it founding value, the brand puts emphasis on the quality of its products and the pleasure they bring.
Oxbow developed alongside some of watersports greatest athletes, such as Laird Hamilton, pioneer of tow-in surfing, kitesurf, foilsurfing and stand-up paddle surfing. Later with Kai Lenny. For 30 years, Oxbow has never stopped exploring new territories and supporting riders in pursuit of their passions.
The early 2000s saw the emergence and incredible growth of Stand Up Paddle. Oxbow has lent its support and experience to many top riders and events that have given visibility and an enduring legacy to the sport.
BIC Sport is a world leader in boardsports manufacturing, designing and building paddleboards, surfboards and windsurf boards using exclusive construction technologies in Vannes, France. These two iconic French brands joined forces to develop a new range of Oxbow Stand Up Paddleboards that embody the shared values, passion and philosophy of both companies. This exciting collaboration brings the best of each brand to the forefront with products proudly manufactured at the BIC Sport factory in France* with the unique Oxbow look, feel and spirit.
We invite you to explore the new Oxbow range of paddleboards, paddles and accessories.